Meet Mattie's Real Estate Team
The Mattie Wei Real Estate Team brings you expert knowledge, valuable experience, blended with the latest technology, an aggressive marketing plan, effective network of strong vendors, responsiveness and enthusiasm. There is no substitute for the great results that our team consistently delivers to our clients.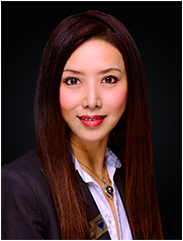 Mattie Wei, Team Leader (CalBRE license # 01360051) has been selling real estate since 2003. Mattie brings more than a decade of local Bay Area experience to her clients. She is a resident of Fremont. Mattie specializes in helping buyers and sellers realize their real estate dreams throughout the North, South, and East Bay, from Pleasanton to Livermore, from Fremont to Milpitas, from San Jose to Cupertino.
• Mattie has consulted for multiple international real estate corporations to advise them of the best Bay Area real estate practices.
• Mattie is able attract a substantial volume of high-quality buyers to maximize the potential benefits for Sellers.
• Mattie approaches real estate negotiation as the combined art of communication and love to achieve the optimal win-win outcome for both parties.
• As a world traveler, she understands being a stranger in a new and distant land and knows how to best serve her international clients.
• She is an accomplished tennis champion! Undefeated national singles player in USTA at 3.0 level in 2013; achieving 4.0 level in 2014


---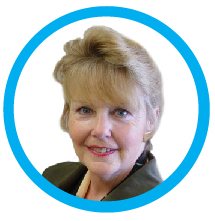 Jan Fortune, Home Staging Professional, has been a Staging Specialist for many years. She has come to realize through her experiences the importance of Staging a property as a profitable marketing tool. Staging a property with proven quality design techniques and an artistic flair gives it the appeal needed to catch the buyers eye and help them to feel like "This could be OUR new home!"
"I have been successfully staging homes for the past 15 years. As a graduate of the S.F. Interior Design Institute, I've always had an eye for color and what makes a home show at its very best. I do everything from full vacant homes to working with what a home owner already has. It's always good to have a second pair of eyes access your home interior, as we all become immune to our surroundings. Even if you think you may not need the help of a home stager, sometimes just that extra "pop" of color here and there can make all the difference in the world. Most properties have gone under contract within 2 weeks of the listing date, I have staged. The small investment in staging has been proven too far exceed the cost on higher proceeds for the sale of the home." - Jan Fortune
Phone: +1 (510) 415-1000
---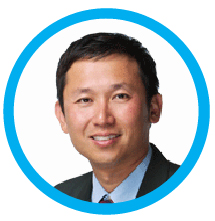 Chee Lee, Partner Agent (CalBRE license #01361559) was born in Malaysia and has been selling real estate since 2002. Chee brings to the team 13 years of real estate experience in the Bay Area. Proficient in English, Malay, Mandarin, Cantonese, Hokkien/Taiwanese and Tiew Chiu, Chee brings a depth of cultural backgrounds and life perspective that can cultural
In addition, Chee has earned the RE/MAX Accord Top 10 (of 500) agents and RE/MAX Hall of Fame and Chairman's Club member. Additionally, he was the Pinnacle Award holder in the Bay East Association of Realtors Achievement Club.

Phone: +1 (510) 453-1388
Website: www.cheelee.com
---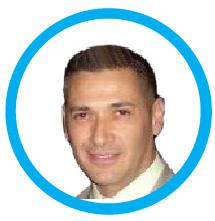 Sergio Sanchez, Partner Agent (CalBRE license #01422173) has the prestigious status of being in the Top 1% selling agents in the Peninsula. Sergio brings to the team invaluable experience in commercial real estate and specializes in luxury home sales.

Before his successful career in Real Estate in the Bay Area, he was an established hi-tech Electrical Engineer in the Silicon Valley.
Phone: +1 (408) 420-3368


---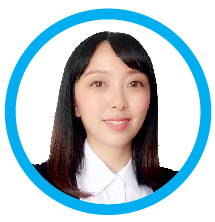 Nikki Lee, Administration Assistant to Mattie Wei, responsive, well organized, efficient, and extensive experience in diverse settings, well skilled in serving customers with different demands. Able to foresee potential problems and handle them proactively to guarantee that every transaction is smooth.

- Bilingual
- Culturally competent and sensitive
- Keen eye for details and follow-through
- Property search expert

Phone: +1 (408) 688-5097
MattieWeiTeam@gmail.com
---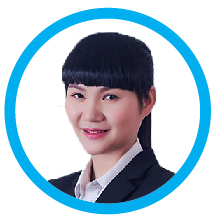 Olive Luo, Transaction Coordination Assistant, a highly-organized and proactive problem-solver, she manages all aspects of the important escrow process, processes contracts with precision, manages financial deposits, and manages the many supporting documents for a smooth and accurate transaction for you.
- Bilingual
- Culturally competent and sensitive
- Keen eye for details and follow-through

Phone: +1 (408) 688-5097
MattieWeiTeam@gmail.com
Contact Info
Mattie Wei
WeChat mattiewei2013
CA DRE License
Number:
01360051
Mattie Wei Real Estate Team
39644 Mission Blvd, Fremont, CA 94539