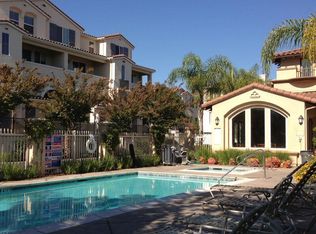 Parc Place Dr. Community
Built in 2004-2005, Parc Place community is conveniently located in a walking distance to Great Mall, one of the biggest outlets shopping mall in Bay Area and close to the Light Rail VTA station, easy access to major Highways 880 & 680, making it a dream location for silicon valley commuters.
Highlights of the Community School Information Sales Data
Newer construction homes are only 10 years young in this community.
Low HOA & More Coverage ($225/ month) includes garbage & water, community pool & club house, close to parks, great schools. This community is part of the Milpitas Unified School District (refer to school section for more information).
Ideal Commute Location Many exciting developments are coming up in the area, with one of most talked developments
The Milpitas BART station, which is expected to be completed right by Great Mall in 2018. This is an incredible opportunity to add more value to the this wonderful community.
The Berryessa Extension is the 10-mile, two station, first phase of BART Silicon Valley. This extension of the BART system will begin south of the future Warm Springs station in Fremont, proceed through Milpitas and end in the Berryessa area of north San Jose. The extension will bring commuters into Silicon Valley with convenient connections to VTA bus and light rail that serve major employers including Cisco Systems, Adobe and Ebay. New developments, including housing, commercial and retail space, are planned around the future station areas. MAP
Light Rail conveniently located in the walking distance of the complex.
Serves the Santa Clara County, VTA Light Rail is a 42.2-mile tracks. The majority of stations, 41, are located in San Jose. Seven stations are in Sunnyvale and five are in Mountain View. Campbell, Milpitas, and Santa Clara each have three stations. MAP

Value increase Potential Due to the HOA litigation in the past years, lots of purchase loans were failed which acted as a negative factor to block the neighborhood value from increasing. With the settlement of HOA litigation in the Spring 2015, a remarkable increase in pricing is anticipated in the next few years.
District: Milpitas Unified School District
| | | | |
| --- | --- | --- | --- |
| School Name | Type | Distance | API |
| Private Schools | | | |
| | Elementary | 0.44 mi | NA |
| | Elementary | 0.54 mi | NA |
| Public Schools | | | |
| | Elementary | 0.95 mi | |
| | Middle School | 1.60 mi | |
| | High School | 2.11 mi | |
Status

MLS

Street Address

Price

DOM

Beds

Baths

Sq Ft Total

Lot Size
SqFt

Age

Last Change Time

S

ML81497795

789 Parc Lane

Res. Townhouse

$730,000

11

3

2|0

1,530

970

10

09/23/2015

P

ML81516240

35 Parc Place Dr.

Res. Condominium

$695,000

5

3

2|0

1,530

539

10

10/01/2015

P

ML81518175

159 Parc Place Dr.

Res. Condominium

$695,000

8

3

3|0

1,280

1,306

10

10/17/2015

P

ML81518130

169 Parc Place Dr.

Res. Condominium

$688,000

14

3

3|0

1,280

804

10

10/23/2015

S

ML81457232

36 Parc Place Dr.

Res. Condominium

$685,000

15

3

2|0

1,530

970

10

06/19/2015

S

ML81445335

108 Parc Place Dr.

Res. Condominium

$650,000

23

3

2|0

1,530

970

9

02/01/2015

S

ML81457590

155 Parc Place Dr.

Res. Condominium

$590,000

6

2

2|1

1,038

1,307

10

05/08/2015

S

ML81463289

32 Parc Place Dr.

Res. Condominium

$580,000

9

2

2|1

1,192

970

10

06/25/2015

S

ML81468278

112 Parc Place Dr.

Res. Condominium

$580,000

10

2

2|1

1,192

871

10

07/10/2015

S

ML81471280

62 Parc Place Dr.

Res. Condominium

$580,000

15

2

2|1

1,192

528

10

07/31/2015

S

ML81457272

217 Parc Place Dr.

Res. Townhouse

$575,000

12

2

2|1

1,038

1,307

10

04/23/2015
Neighbourhood Sales Data Since 01/01/2015~Current


Status

MLS

Street Address

Price

DOM

Beds

Baths

Sq Ft Total

Lot Size
SqFt

Age

Last Change Time

S

ML81471192

169 Metropolitan Dr.

Res. Townhouse

$820,000

12

4

3|1

1,764

2,056

15

08/01/2015

S

ML81459253

882 Illumination Pl.

Res. Townhouse

$778,000

12

3

3|1

1,404

2,228

15

05/06/2015

S

ML81485053

854 Fire Walk

Res. Townhouse

$775,000

14

3

3|1

1,534

1,691

15

08/24/2015

S

ML81466613

927 Water Walk

Res. Townhouse

$760,000

23

3

3|1

1,534

967

15

07/09/2015

S

ML81513200

153 Serenity Pl.

Res. Townhouse

$752,000

13

3

3|1

1,404

1,742

15

10/09/2015

S

ML81469869

860 Fire Walk

Res. Townhouse

$745,000

19

3

2|1

1,353

1,691

15

07/27/2015

S

ML81465407

883 Fire Walk

Res. Townhouse

$735,000

11

2

2|1

1,353

2,178

15

06/26/2015

S

ML81454349

893 Towne Dr.

Res. Townhouse

$720,000

7

3

3|1

1,404

2,279

15

04/24/2015

AC

ML81513852

381 Celebration Dr.

Res. Townhouse

$719,000

22

3

3|0

1,243

857

15

10/05/2015

P

ML81516393

937 Rain Dance

Res. Townhouse

$705,000

28

2

2|1

1,353

1,307

15

10/23/2015

AC

ML81501631

843 Spirit Walk

Res. Townhouse

$700,000

54

3

2|1

1,353

1,742

16

10/20/2015

S

ML81447473

148 Serenity Pl.

Res. Townhouse

$675,000

3

3

3|1

1,404

1,839

15

03/06/2015

S

ML81452375

34 Wind Song

Res. Townhouse

$671,000

12

2

2|1

1,353

1,673

15

04/03/2015

P

ML81518006

876 Towne Dr.

Res. Townhouse

$569,000

8

2

2|0

1,012

747

15

10/24/2015
* P: Pending, S: Sold, AC: Active
Contact Info
Mattie Wei
WeChat mattiewei2013
DRE#
:
01360051
Mattie Wei Real Estate Team
39644 Mission Blvd, Fremont, CA 94539